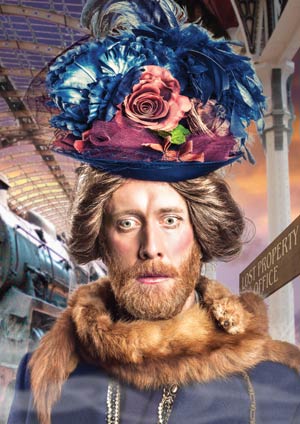 Miracle Theatre touring beaches, amphitheatres, gardens, castles and cliff tops across Cornwall this summer!
'The Etiquette Guide to Open Air Theatre'
Make the most of your open air theatre experience whatever the weather!
Come Prepared
Bring whatever you need for a cosy evening.
Warm woollies, blankets waterproofs and insect spray!
Bring Your Own Seat!
Low backed chairs, rugs and a cushion is always nice too, combine comfort and style!
Arrive Early
Pick a great spot and enjoy the beautiful surroundings.
Bring a torch
It's very helpful to safely find your way back to the car.
Bring a picnic
And it's fine to include wine!
Miracle Theatre Company
www.miracletheatre.co.uk
All information given in good faith - for use as guidance only.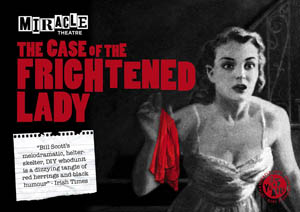 Cornwall's Miracle Theatre's productions are one of the highlights of the summer! Their witty and inventive performances take place against the extraordinary backdrops of our unique landscape.
Audiences of all ages enjoy the full 'open air theatre experience', by bringing along well stocked hampers, cushions and blankets. This summer Miracle is performing 'the funniest play ever written' 'The Importance of Being Earnest' by Oscar Wilde. Set in 1912 with the Titanic sinking, mass production just beginning on the Morris Oxford and the Turkey Trot causing outrage across the dance floors of polite society, this tale of the strange contents of a handbag found at Victoria station cries out for the sort of surreal treatment that has become Miracle's hallmark…expect a hilarious high energy performance! www.miracletheatre.co.uk
MIRACLE THEATRE TOUR DATES -
Sat 3 May 7:30pm
Bridport Arts Centre, Dorset, DT6 3NR
01308 427183
www.bridport-arts.com

Sun 4 May 7:30pm
Wadebridge Town Hall, Wadebridge PL27 7AQ
01726 879500
Tues 6 May 7:30pm
Exeter Phoenix, Exeter EX4 3LS
01392 667080
www.exeterphoenix.org.uk
Wed 7 & Thurs 8 May 7.30pm
Omnibus Clapham Common, Northside, London SW4 0QW
020 7498 4699
omnibus-clapham.org
Sat 10 May 7:30pm
Burrell Theatre, Truro, TR1 1TH
01726 879500
www.burrelltheatre.com
Sun 11 May 7:30pm
The Tolmen Centre, Constantine Nr Falmouth TR11 5AA
01326 341353
constantinecornwall.com/tolmencentre

Mon 23 - Fri 27 June 8pm + 2pm matinees Tues/Thurs
Minack Theatre, Porthcurno, TR19 6JU
01736 810 181
minack.com

Sat 28 June, 7:30pm
Golowan Festival, Penlee Park, Penzance TR19 6UB
01726 879500
crbo.co.uk
Full dates & details: www.miracletheatre.co.uk