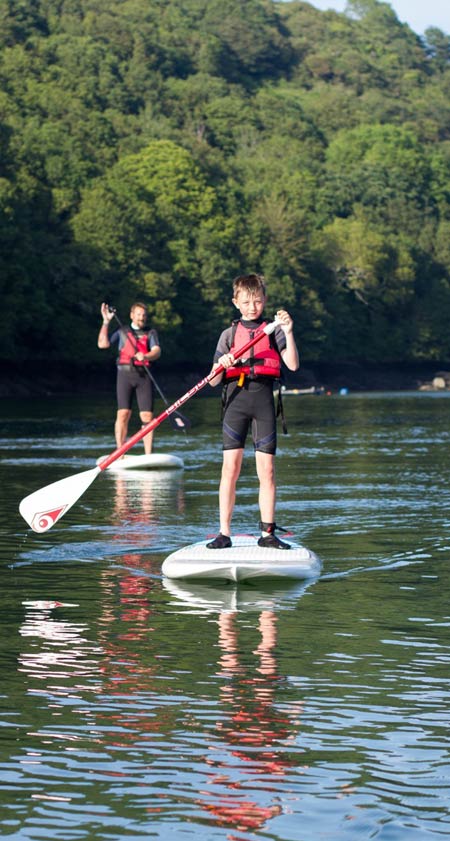 Fowey River Hire
Living life on the water
T 01726 833627
M 07515353936
Fowey River Hire,
The Alcove,
Albert Quay,
Fowey. PL23 1AJ
All self hire options are available by the hour, half day or day, booking essential.

Fowey River Hire
Living life on the water
Fowey River Expeditions | Boat Hire
T 01726 833627 | M 07515353936
www.foweyriverhire.co.uk

Fowey River Hire for Self Drive Boat Hire,
Independent Kayak Hire
& Guided Adventure Canoeing in Cornwall

Fowey River Expeditions

Self Drive Hire Boats

Kayak Hire

Guided adventure canoeing
Stand Up Paddle Board

People talk about the beautiful Fowey River but it is rarely seen at it's best by visitors to Cornwall. Starting from Fowey you can enjoy the fabulous scenery and wildlife.
The Fowey River Valley is surrounded by wooded slopes and water meadows mostly owned by the National Trust, with nature reserves, salt marshes and bird sanctuaries on each side.
The whole area is teaming with Heron, Wildfowl, Cormorants and even Kingfishers, and quietly gliding you can get closer to them than you have ever been. With over 25 miles of shoreline and 1000 acres of water there is something for the whole family to enjoy.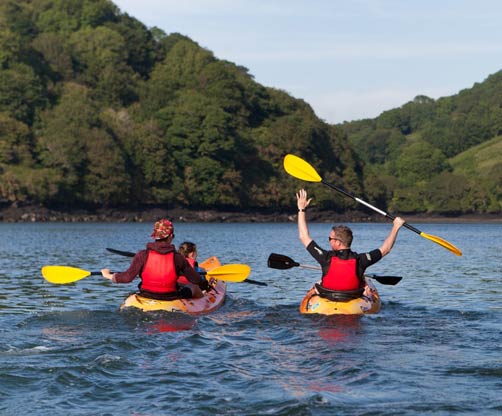 Fowey River Expeditions
Our Fowey River Expeditions in Stable Canoes have been running since 1999, No experience necessary as a safety boat and river guide will always be in attendance.
We have had customers who can't swim and some who just want to re-light their passion for something they have not done for a few years. Any age welcome, under 16yrs need to be accompanied by an adult with under 8 yrs old being free.
River Fowey Boat Hire
Our Self Drive Hire Boats are a perfect for exploring the harbour and equally suitable for a beach picnic or for the captain that wants to explore. Licensed for 5 persons max., tuition, fuel and buoyancy aids included.
Fowey Kayak Hire
Independent kayak hire for those with some experience, You now can travel for several miles of the river Fowey independently. Advice on routes, tide briefing and a map are included so you can explore the river at your own pace.
Stand Up Paddle Board Hire
New for the river this year, Paddle boarding, stand up paddling, stand up surfing or SUP for short , involves standing on a large board and propelling yourself along with a single bladed paddle. It's easy to pick up with instruction and nearly anyone can do it as long as you can swim.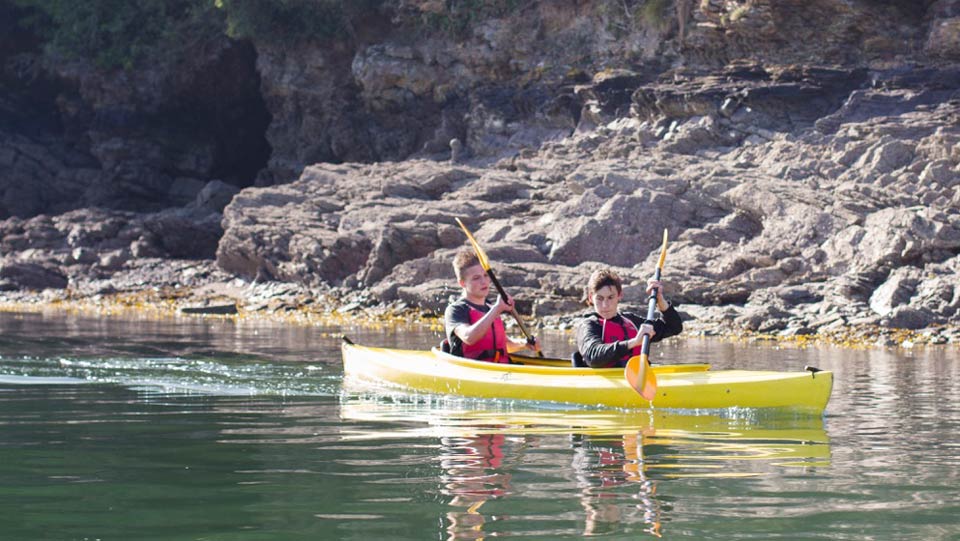 Explore the River Fowey by Boat or Canoe