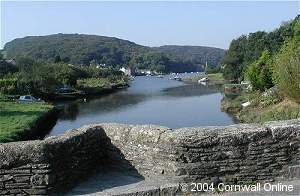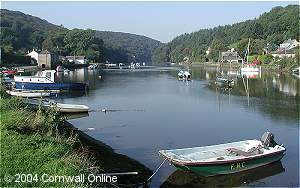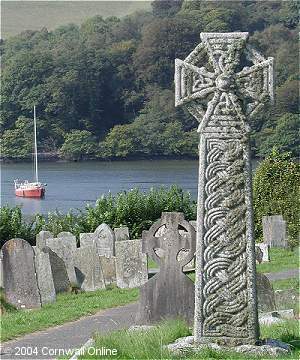 All information given in good faith and for use as guidance only.

If you arrive at low tide start your walk, from the carpark, by crossing the stepping stones to the far side of the river. If not, cross the bridge and take the first track to the left, keep left until reaching the footpath sign opposite the carpark.
From here the walk is clearly signed all the way, simply follow the yellow arrows along the northern wooded banks of the River Lerryn towards the tiny settlement of St.Winnow. The river flows into the Fowey, paddle down and you would reach the delightful coastal ports of Polruan and Fowey. Paddle up the Fowey to the ancient stannary town of Lostwithiel.
After about 2km (1.2 miles) the path emerges from the woodland, St.Winnow is close by. The path drops down to the shaley beach, passes the church and follows the slip way up through a boatyard.
The church is delightful and on emerging from the church yard look out for the clearly marked footpath along a track to your right. You are going towards St. Winnow Mill. The path quickly rises up offering superb views of the church and estuary. Follow the yellow arrows, crossing numerous field boundaries before before bearing right and droppng down into the wooded valley surrounding St Winnow mill.
Once in Ethy woods cross the stream by the abondoned mill house, rise up the track and TAKE THE FIRST UNMARKED FOOTPATH UP THROUGH THE WOODS. This is clearly a track, keep bearing left up through the woods to meet a stile and signpost which lead you through the open grounds of Ethy estate and back down to Lerryn. As you approach Lerryn you will see a cluster of bungalows, the path decends through these. On meeting the road, turn right back to the river and carpark.