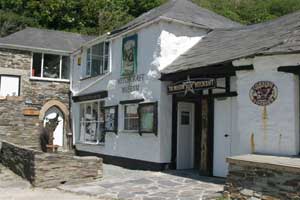 The Museum of Witchcraft
The Harbour
Boscastle
Cornwall
PL35 0HD

Tel: 01840 250111
All information given in good faith - for use as guidance only.
The Museum of Witchcraft has been located in the beautiful Cornish village of Boscastle since 1960.
Recently refurbished due to the devastation caused by the flash floods of August 2004, the museum is home to the World's largest collection of witchcraft related artefacts and regalia.
This fascinating museum is one of the most popular in Cornwall and certainly worth a visit.



Opening Times:-

Easter - 31st October

Mon - Sat 10.30am - 6.00pm
Sun 11.30am - 6.00pm

(Last Admission 5.30pm)