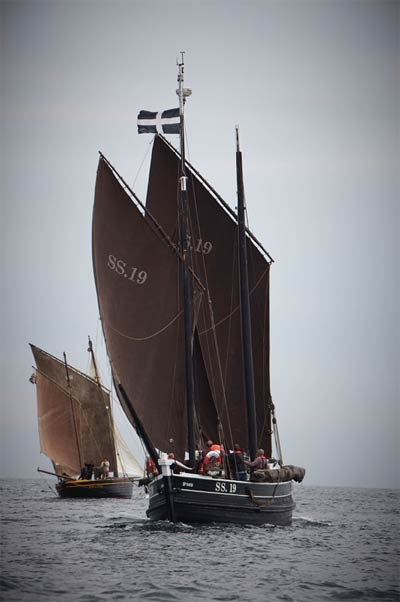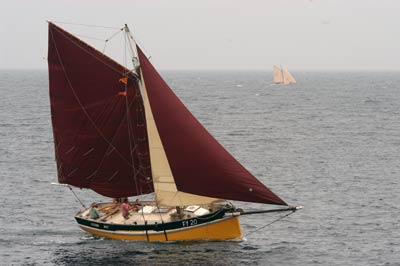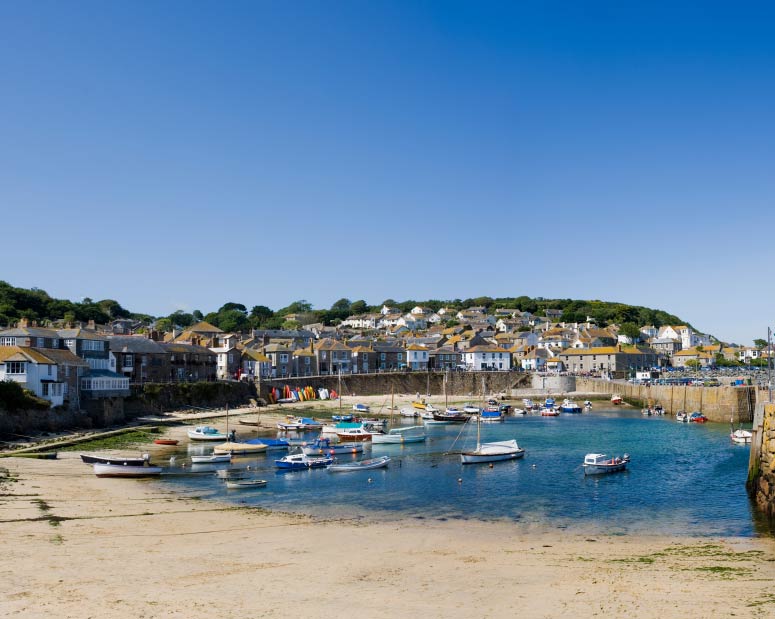 All information given in good faith - for use as guidance only.
Mousehole, our 500 year old, beautiful fishing village, hosts a bi-annual festival called Sea Salts and Sail (SS&S). It is a unique event put together by dedicated folk from our community, aimed at preserving our Cornish maritime history. SS&S is held over a three day mid July weekend. We invite scores of historic vessels to fill the harbour, re-creating the sights, smells and flavour of what was once an important, vibrant fishing port. Traditional wooden vessels, (from Mounts Bay, to Falmouth and Brittany) are rigged with spars and tan sails and line the harbour walls. They then set out for an impressive 'parade of sail' over the three days, a sight that stirs the heart of even the most hardened land lubber.
This is a very photogenic event and this year our festival opener is Chris Blake, OBE, an international tall ship skipper. Chris also captained the ship Endeavour for the filming of Master and Commander (with the screen 'captain' Russell Crowe).
Stalls are set up on the quay selling gifts and local produce, there's a traditional fish smoker and a local man demonstrates the art of making traditional willow lobster pots. We have food stalls, children's activities and bands playing everything from shanties to rock, long into the night.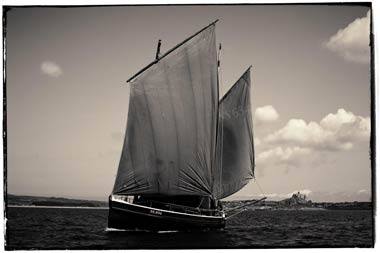 Apart from 20 odd classics in the bay, there will be an opportunity for kid's to make Corkers (small yachts) and then racing them across the harbour. Also of interest, might be the Surf Action charity team carving maritime figures from wood, sea weed foraging walks and talks, or a dozen or so ropes to practise your knots tying skills.
On a typical day, the harbour, quay and beaches are packed with excited families awed by the sights and sounds; eating, drinking, dancing, laughing, and taking pictures. It brings together all age groups, educating and inspiring a new generation in a fun and hands-on way.