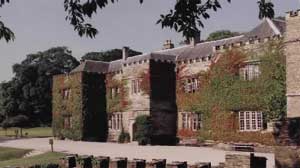 Prideaux Place
Padstow
Cornwall
PL28 8RP

Tel: 01841 532411
All information given in good faith - for use as guidance only.
Prideaux Place is a delightful Elizabethan manor house within extensive grounds located near the popular harbour town of Padstow.
This beautiful historic house and gardens has been owned by the prominent Prideaux family of Cornwall for approximately 400 years.
The house itself, which was built in 1592 by Nicholas Prideaux, offers many hidden treasures and beautiful décor for visitors to admire.

The stunning, well kept grounds include formal gardens and a deer park and are a wonderful place for a relaxing stroll followed by refreshments in the tearoom!
Open Sunday to Thursday from May to October, Prideaux Place is a wonderful place to visit for a tranquil break from the norm.