Paradise Park is a fabulous place to visit with something to entertain the whole family.
The Park was established in 1973 and is home to over 400 species of rare and endangered birds from all around the world. There is an amazing collection of exotic parrots as well as various birds of prey, owls, otters and penguins.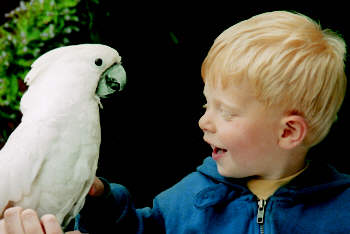 There are various daily events and attractions on offer at the Park depending on the time of year. You can watch the penguins and otters being fed twice daily and during high season keepers will often invite a few children to help.
You can watch spectacular bird displays such as the Free Flying Bird Show which features Billy the cockatoo flying into the crowd to collect money!! There are also eagles, falcons and owls on display.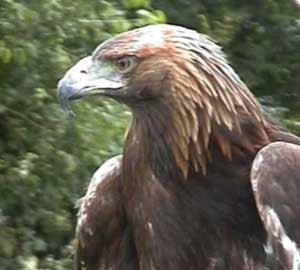 Children will have a wonderful time feeding and petting the friendly animals in the fun farm, which includes donkeys, goats and pot-bellied pigs. The fun farm also has its own guinea pig village as well as rabbits and delightful chipmunks.
For more energetic children there is Fort Paradise with its Tarzan slide, swings and climbing frames. There is also a picnic area nearby where parents can sit while their children play.
Paradise Park also has its own miniature railway, which can be used to travel to various parts of the park as well as the fabulous Glanmor House. The house was built in 1861 and has beautiful Victorian walled gardens with sub-tropical plants, gazebos and spectacular rose and clematis arches.
Paradise Park's gift shop has a great collection of souvenirs and gifts, as well as many of the plants seen around the park, on sale. And the café is open to all for refreshments.

Operation Chough
The red-billed Chough is the symbol of Cornwall, pictured on its Coat of Arms and included in legends, but sadly it died out in the wild here in the 1970's - until in 2001 three birds returned to Cornwall's cliffs! The team at Paradise Park plan to raise and release chicks using a method based on feeding "wild" food.
All information given in good faith - for use as guidance only.
Text Toni Jackson